Press
Please do not hesitate to contact us if you are interested in interviewing us, featuring or spreading awareness of our story in the Press. If you are interested to publicise Iolanda's handmade products please contact us. All we want is to pressure and shame social services to return our baby home, where he belongs and where he is loved! Please help us to rescue our baby Santiago.
Our Baby's Story has been published in the press
We have been spreading awareness of the crime committed to our baby. Since then we learned that Forced Adoption is a practice in the UK. Thousands of children have been wrongly taken and adopted without parental consent. We have been in the media many times, our story is now known all over the Earth.
Our Baby Was Snatched
Our baby Santiago was snatched from us at only 5 days old. We know we have done no wrong to our loved baby. But the Judiciary has never been interested in the truth. The Family Courts only have been interested in hiding the truth and use the fabricated allegations of the social services to remove our baby from us. Until the day of today, "no Court has made any findings on those local authority allegations." (Justice Baker Judgement from the High Court of London).
We screamed for Press media when it was clear that the Judiciary wanted to forcefully take our newborn baby permanently and place him for forced adoption. Santiago was placed in forced foster care at only 9 days old. We have been forcefully separated from Santiago's life at only one-month-old.
Judiciary has stopped us from seeing our baby since the 4th March 2016. We are not given any news about our baby, neither by letter or telephone. Judiciary says to the public that only places children for adoption when "nothing else will do", but that is a LIE.
Santiago has Mother, Father and Grandparents that love him!
Santiago's Grandparents have written to the Court that wanted and had conditions to have him. But the Judiciary ignored it! All Santiago's rights to have his identity preserved were violated by the Judiciary!
To read more about us click here:
https://www.ourbabywassnatched.com/about
If some of the YouTube videos are blocked in your country – please consider obtaining a VPN – Virtual Private Network to view these videos.
"A VPN's main purpose is to change a user's online location (IP address) by allowing them to connect to different servers around the world. In other words, the VPN lets you connect to a server in Portugal, and then that server connects to RTP. So instead of seeing your real IP address, RTP will see a Portuguese one."
I use a VPN called Windscribe get it here: https://windscribe.com/?affid=4mzhwvbi
Learn more about VPNs here: https://www.vpnmentor.com/blog/watch-rtp-outside-portugal/
Portuguese Media
Below – Interview /Entrevista Jornal de Noite / TVI MAINSTREAM PORTUGUESE TELEVISION / 17 -05 -2016
Below – Interview /Entrevista Jornal de Noite / TVI MAINSTREAM PORTUGUESE TELEVISION / 14 -10 -2016
Santiago's kidnap proof – foster carers  who evaluate parents benefits from children's kidnapping
/Provas de rapto do Santiago – quem avalia pais beneficia com o rapto
I, : Iolanda, am Portuguese and I exposed the case to the media in Portugal. The Portuguese Authorities have done nothing to rescue Santiago or to safeguard his or my rights. : Santiago has given a voice to many stolen children in UK and Portugal in the Portuguese Media.
1. Magazine VISÃO ref.1209 – "Os filhos perdidos em Inglaterra" – 05/05/2016 by Silvia Caneco e Andre Moreira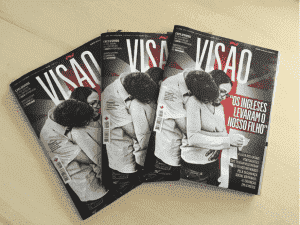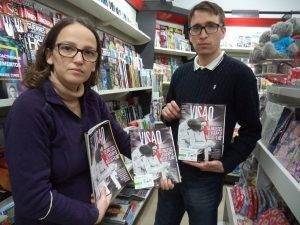 2. Jornal das 8 – TVI – Love You Mom – "Pais de Santiago foram avaliados por Homem que é familia de acolhimento"
https://www.youtube.com/watch?v=dqlZf-GlWUA
RTP 1 channel – "Sexta as 11" tv show – debate about our baby Santiago and forced adoption – 08/04/2016 presented by Sandra Felgueiras
Newspaper Porto Canal – "Mulher portuguesa residente no Reino Unido culpa autoridades de lhe roubarem o bebé" 07/04/2016
Newspaper Jornal de Noticias Mãe portuguesa acusa serviços de lhe roubarem bebé 07/04/2016 by Dina Margato
Newspaper Diario de noticias Portuguesa acusa serviços sociais britânicos de lhe tirarem o filho 07/04/2016 by Bárbara Cruz
Newspaper Correio da manha Reino Unido tira bebé a mãe portuguesa 07/04/2016 by Cristina Serra
Below – Interview /Entrevista Jornal de Noite / TVI MAINSTREAM PORTUGUESE TELEVISION / 22 -10 -2016
English Media
: Leonardo and myself were interviewed by the Daily Mail newspaper who subsequently chose not to publicise our story!
1. Health Nut News by Claire Chambers Calvey 17/05/2016 http://www.healthnutnews.com/parents-plea-give-us-back-baby-santiago/
2. Richie Allen Radio Show – 09/03/2016
https://www.youtube.com/watch?v=p5Pgx0GfbvA
3. Richie Allen Radio Show – 26/04/2016
https://www.youtube.com/watch?v=Sg-mCHt_YYs
4. Newspaper Portugal Resident- "Portuguese Mother becomes latest victim of UK" – 07/04/2016 by Natasha Donn
5. Newspaper Portugal Resident- "UK authorities remove more than 30 Portuguese children from immigrant parents" 09/04/2016 by Natasha Donn
6. Brian Gerrish UK column 05/04/2016 (4:46 minutes – 8:16 minutes)
https://www.youtube.com/watch?v=VBoK7ajRo6M&feature=youtu.be
7. Brian Gerrish UK column 06/04/2016 (9:01 minutes-10:59 minutes)
https://www.youtube.com/watch?v=9NpMEv9LjC8&feature=youtu.be
International Media
1. Interviewed by Brazilian Tv Record – Fala Portugal 18/05/2016
2. Interviewed by Spanish Television Mindalia 15/06/2016
3. German Article 06/03/2017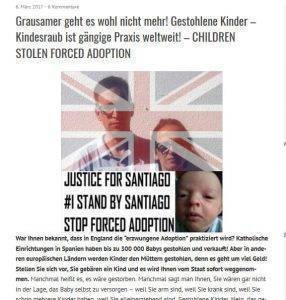 https://netzfrauen.org/2017/03/06/gestohlene-kinder/
Please click here: